Due to the greater definition of the main sensor of the iPhone 14 Pro, photos recorded in ProRAW will occupy three times more storage space.
One of the main new features announced for the iPhone 14 Pro of this new generation concerns the wide-angle photo sensor. Apple has indeed chosen to follow most manufacturers to offer a photo sensor larger and, above all, better defined, with 48 megapixels.
A 48 megapixel sensor, what for?
This new sensor thus has a major advantage over previous generations with support for the pixel binning. By default, the photosites – the sensor cells responsible for recording each pixel of the image – are grouped in groups of four to create a single pixel in the final photo, which will therefore go down to 12 megapixels. Thus, if the photosites are in practice smaller than on previous iPhones – with a side of 1.2 μm against 1.9 μm so far – the groups of photosites this time have a side of 2.4 μm.
What thus allow not only a better dynamic range, but also a better management of digital noise. Apple's algorithms will indeed be able to average the hue present on the four pixels to reduce the risk of graininess.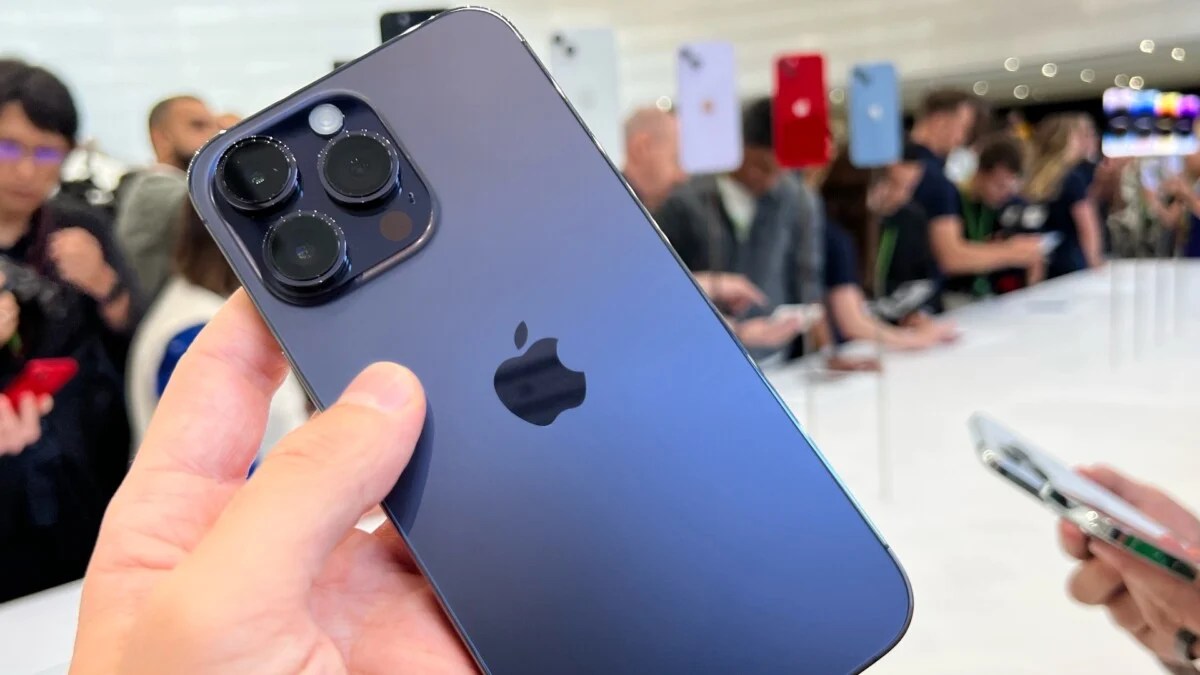 The 48-megapixel sensor is also used to allow x2 hybrid zoom in the image, without loss, while maintaining a 12-megapixel shot, but without pixel binning this time.
However, if the 12-megapixel mode is activated by default, Apple will still let users choose to capture 48-megapixel shots through its ProRAW mode. And in this case, it will still be necessary to closely monitor the storage.
Much heavier RAW files with this new sensor
We know, the RAW files are more storage intensive than simple JPG photos. However, with a 48 megapixel sensor, the photos will also be better defined, with therefore even more weight than on the previous generation.
As reported by the site MacRumorsthe hands-on from YouTuber Sara Dietschy allows you to get an idea of ​​​​the size of the RAW files of the iPhone 14 Pro. In his video, we can discover that a photo captured with the main wide-angle camera in RAW at 48 megapixels (8064 x 6048 pixels) weighs just over 80 MB.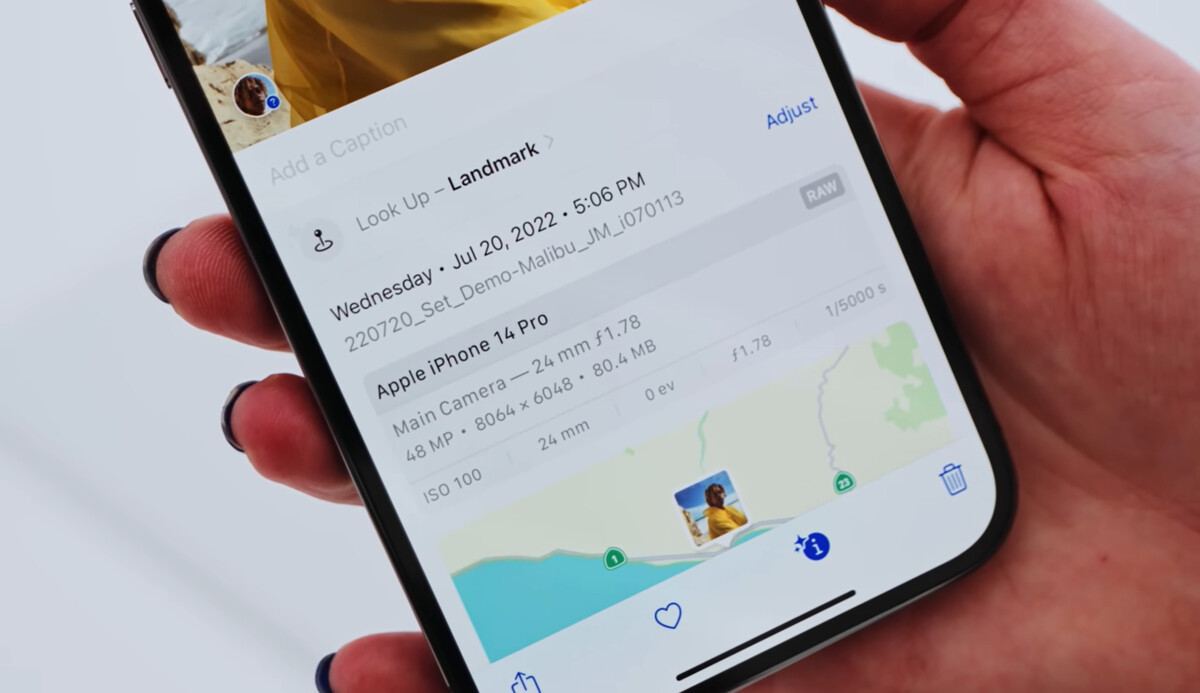 MacRumors therefore indicates that the ProRAW photos taken with this new sensor therefore display a weight almost three times greater than those captured with previous iPhones. This is certainly a good point, since the definition is four times higher, but it does mean, however, that the storage space of the iPhone could quickly reach its limits. Remember that the iPhone 14 Pro is available in 128 GB, 256 GB, 512 GB and 1 TB of storage. With a 128 GB model, we can thus count on a little more than 1000 photos in ProRAW 48 Mpx before the storage approaches its limits.
Remember, however, that ProRAW files are not intended to be kept on a smartphone, but need to be edited before being transformed into JPG to share them. It is a file format that allows editing with a wider range in terms of both colorimetry and dynamic range, for more precise image development.
As a reminder, the iPhone 14 Pro and 14 Pro Max are available from this Friday from 1329 euros for the small model and 1479 euros for the large format.
https://www.frandroid.com/products-android/photo/camera/1254149_fichier-raw-quest-ce-que-le-format-raw-uses-en-photographie%e2%80%89
---
To follow us, we invite you to download our Android and iOS app. You can read our articles, files, and watch our latest YouTube videos.